Recommendation for Families – Sleep
▶Create and adhere to a consistent bedtime routine (e.g., bathing, brushing teeth, reading).
▶ Schedule and encourage a regular bedtime that allows for sufficient sleep.
▶ Support screen-free bedrooms for all family members.
▶ Discourage screen viewing in the hour before bedtime.
▶ Provide children with a comfortable and quiet sleeping environment.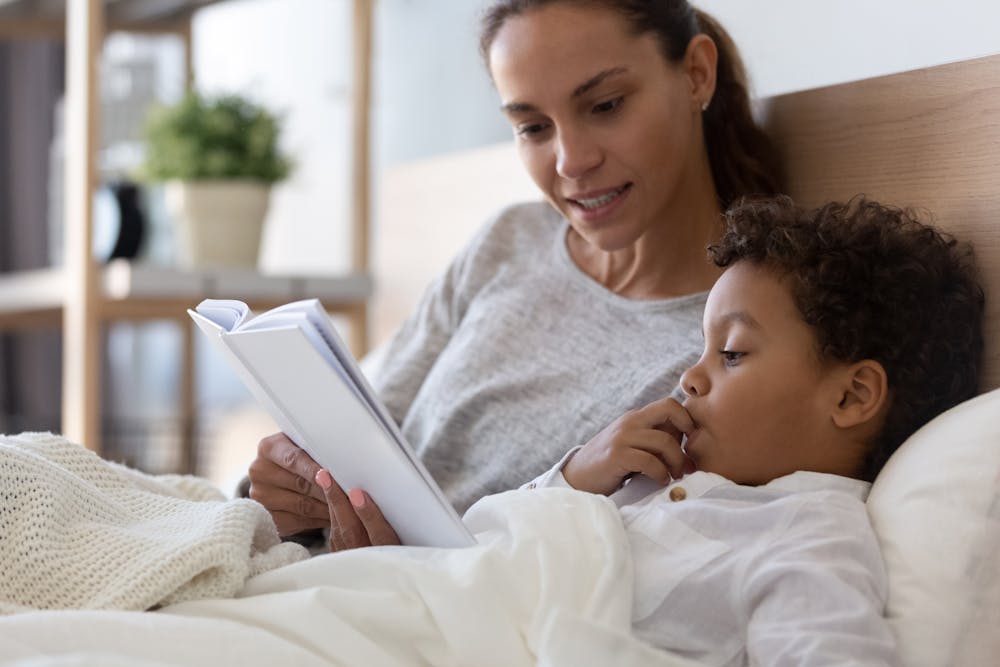 ParticipACTION. The Role of the Family in the Physical Activity, Sedentary and Sleep Behaviours of Children and Youth. The 2020 ParticipACTION Report Card on Physical Activity for Children and Youth. Toronto: ParticipACTION; 2020. The 2020 Report Card and a summary of its findings (the Highlight Report) are available online at ParticipACTION.com.