Recommendation for Families – Overall Movement Behaviours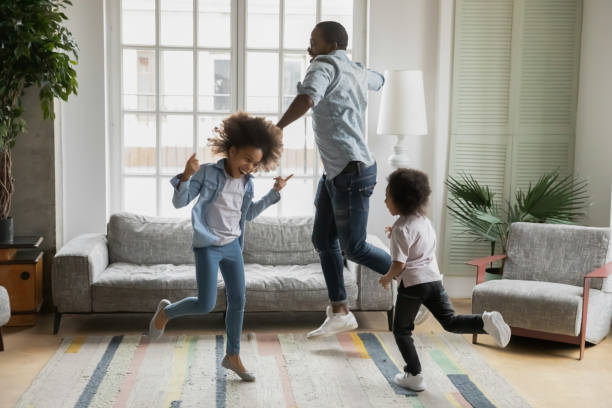 ▶ Know, understand and strive to adhere to the 24-Hour Movement Guidelines.
▶ Establish an environment that supports healthy movement, and create routines and expectations for meeting the 24-Hour Movement Guidelines.
▶ Recognize that engaging in recommended healthy movement behaviours reinforces family cohesiveness.
▶ Be a good role model by being physically active, limiting your own sedentary behaviour and screen time, and practising healthy sleep habits.
▶ Help children self-regulate their behaviours by setting expectations and making sure to involve them in deciding how they can meet the 24- Hour Movement Guidelines.
▶ Encourage more outdoor time to increase physical activity, decrease sedentary behaviour and improve sleep.
ParticipACTION. The Role of the Family in the Physical Activity, Sedentary and Sleep Behaviours of Children and Youth. The 2020 ParticipACTION Report Card on Physical Activity for Children and Youth. Toronto: ParticipACTION; 2020. The 2020 Report Card and a summary of its findings (the Highlight Report) are available online at ParticipACTION.com.