Sedentary Behaviours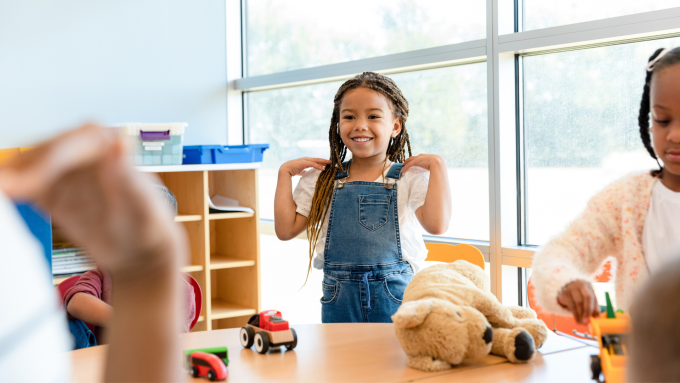 Sedentary behaviour refers to any waking behaviour characterized by low energy expenditure (≤ 1.5 metabolic equivalents) while in a sitting, reclining or lying posture. Common examples include engaging in screen-based pursuits (e.g., watching television, browsing the Internet, playing video games, doing homework on a computer, using social media) while seated, traditional desk- and-chair-based work at school, reading a book while seated, completing schoolwork at home while seated, and travelling to/from school via school bus or car.
Screen time is ubiquitous. According to population data, children and youth both in Canada and abroad are spending excessive amounts of daily time being sedentary (≥ 8 hours per day). Statistics from the United States show that 53% of children have their own smartphone by age 11, and this statistic increases to 69% by age 12. In Canada, approximately 50% of 11- to 15-year-olds report using social media to communicate with close friends 'several times each day' or 'almost all the time throughout the day'
Previous systematic reviews have found that screen-based sedentary behaviours are negatively associated with children's and youths' physical, cognitive, emotional and social development. New evidence continues to confirm findings from previous research. For example, greater screen time among children and youth is linked with poor child development, lower social connectedness, lower social skills, poor academic achievement, greater adiposity, lower well-being, insufficient sleep, and greater risk of depression and anxiety. Research also shows that social media use is negatively associated with sleep duration, school connectedness and academic performance. Findings from a three-year longitudinal study examining the impact of sedentary behaviour on academic achievement of over 4,000 secondary school students show that specific screen-based sedentary pursuits (e.g., watching/streaming television shows/movies) decrease the likelihood of surpassing English standards, whereas engaging in communication-based sedentary activities (e.g., texting, messaging, emailing) decreases the likelihood of surpassing math standards.
To date, most studies and public health surveillance have relied on self-report and/or parent-report measures to assess screen time in children and youth. However, these subjective instruments(e.g.,questionnaires) are prone to some inherent limitations, including social desirability response bias, recall bias and potential under-reporting screen use. Objective measures for estimating screen time are needed to provide complementary, and potentially more accurate, insights. Researchers world-wide are beginning to develop and test objective methods of screen time assessment, such as custom-built smartphone applications for adults. For children aged 3 to 5 years, scientists at Deakin University in Australia and the University of Strathclyde in the United Kingdom are examining the feasibility of using wearable cameras to assess screen time.
▶ The number of parents who reported that they spend too much time on their own mobile devices increased from 29% in 2016 to 52% in 2019.
▶ The proportion of children and youth who thought their parent(s) were addicted to their mobile devices and wished their parent(s) would get off their device increased from 28% in 2016 to 39% in 2019.
▶ 78% of parents believed they were good media and technology role models for their children, even though the parents reported having high levels of screen viewing.
▶ Two-thirds of parents said that monitoring their children's media use was more important than respecting their privacy; however, only 14% of youth with a phone or tablet said their parents tracked their device time.
▶ Parents overwhelmingly have positive attitudes about the role of technology in their children's education and development of important skills.
▶ Children spend less time engaged in screen- based behaviours if they live in households with screen time restrictions.
▶ Higher parenting stress and lower household income are associated with a higher amount of daily screen time in infants and toddlers aged 7-18 months.
▶ By age 11, the majority (53%) of children have their own smartphone, and this increases to 69% by age 12.
▶ Children aged 9-12 years from higher-income homes accumulate an hour and 50 minutes less screen time per day than those from lower- income households.
▶ Having screens in bedrooms is consistently linked with more screen viewing.
ParticipACTION. The Role of the Family in the Physical Activity, Sedentary and Sleep Behaviours of Children and Youth. The 2020 ParticipACTION Report Card on Physical Activity for Children and Youth. Toronto: ParticipACTION; 2020. The 2020 Report Card and a summary of its findings (the Highlight Report) are available online at ParticipACTION.com.